THE FRIENDS OF PLYMOUTH GREAT WOOD - DARKER DAYS
Although an almost idyll is being portrayed in this website (many of which can be easily found in 40 acres of bluebell wood) others, whether through greed and/or ignorance, can impose themselves upon the situation expecting others to deal with the consequences. Plymouth Great Wood is no stranger to such distractions. From time to time accumulations of burnt cars and rubbish have had to be contended with. Some argue, for example, that any green space is a legitimate dog toilet ignoring all health issues. Others may not appreciate the carnage unleashed by their beloved felines.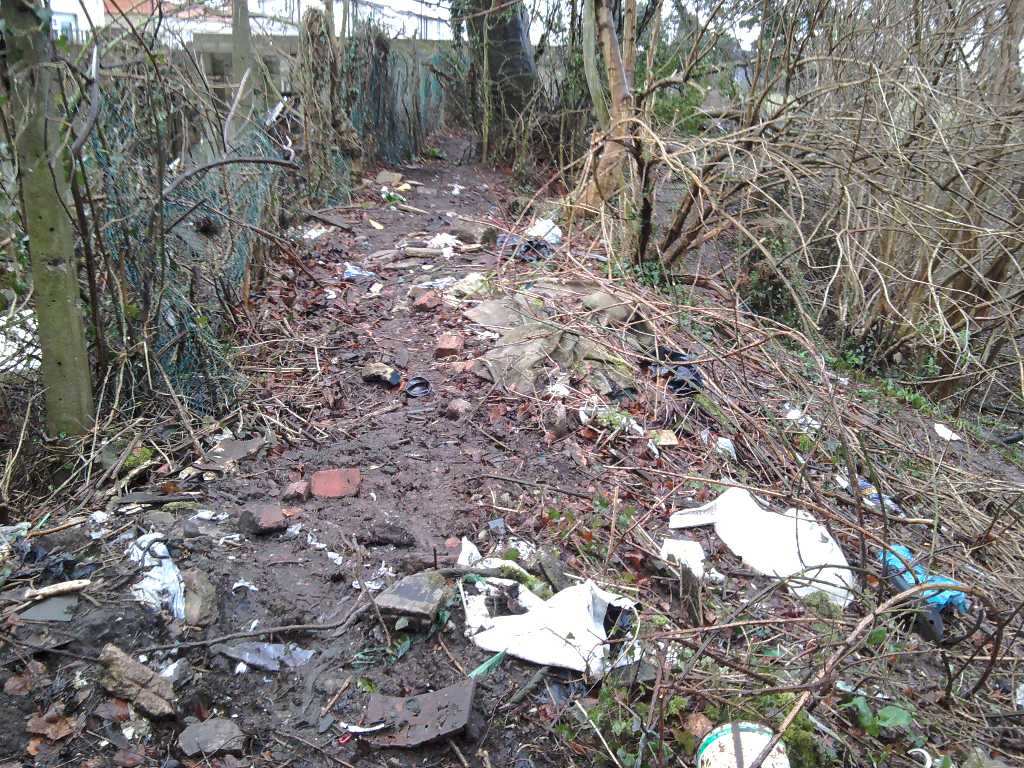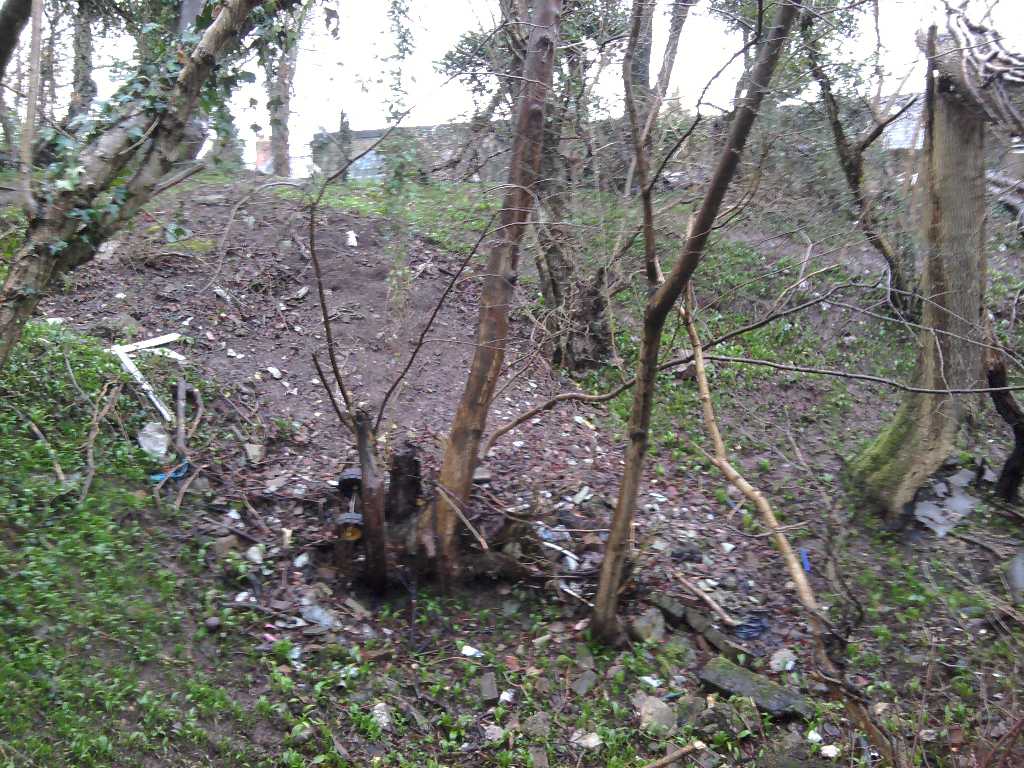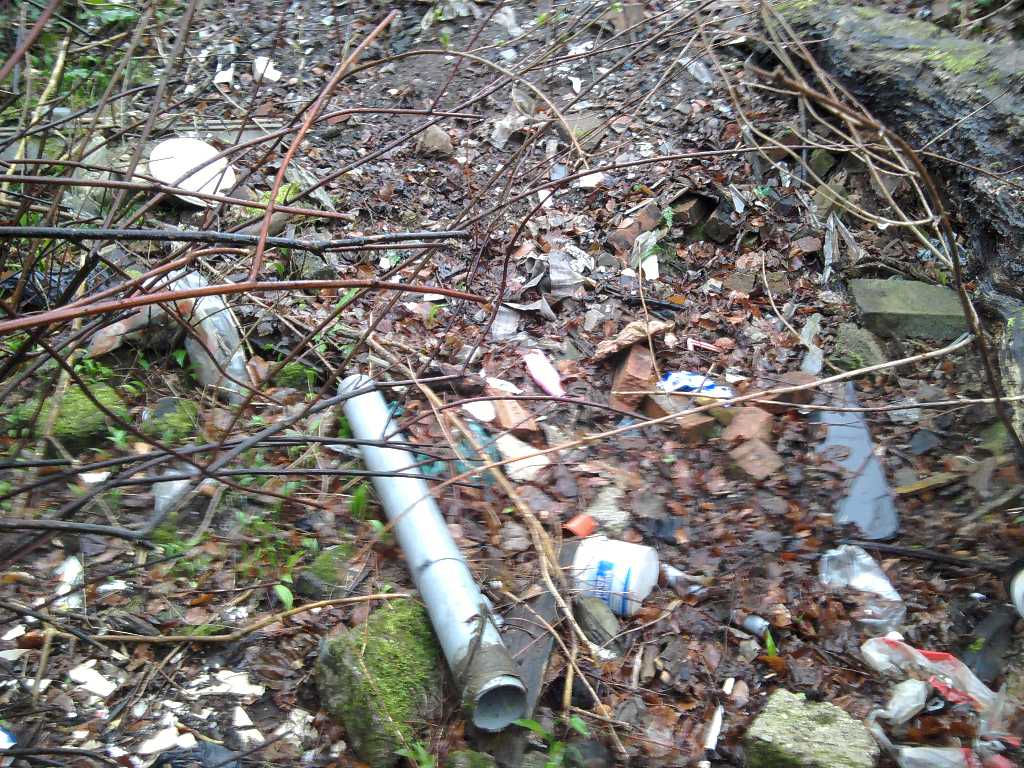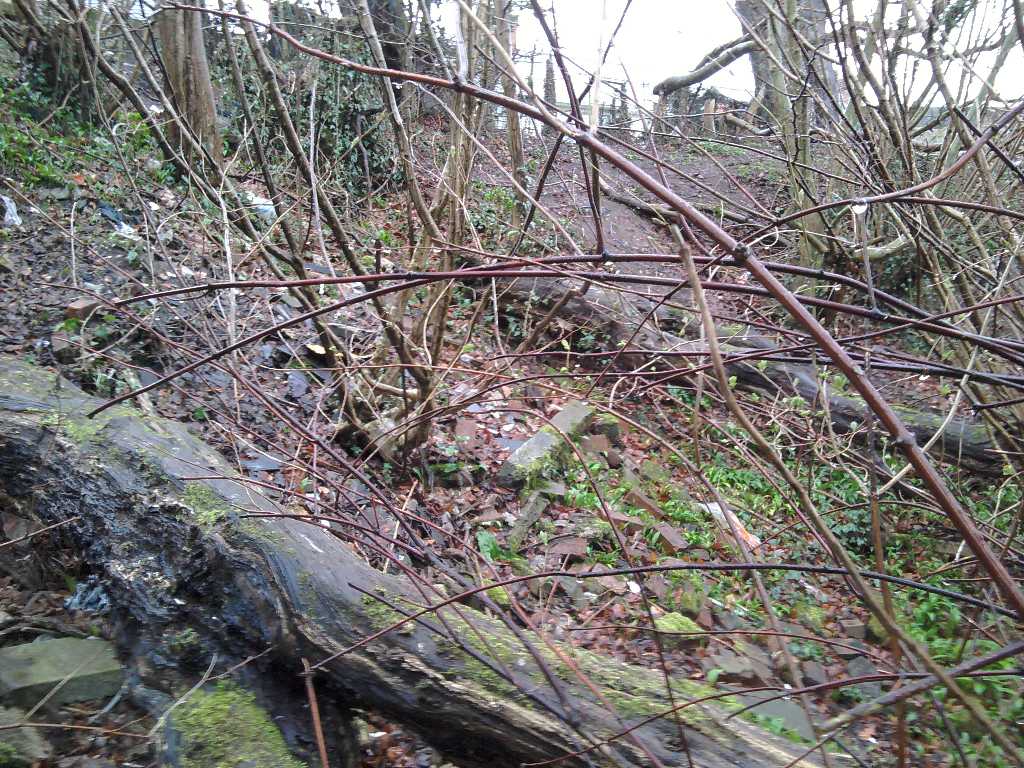 Combined view of last two.
More survey (16/3/2013) pictures.
Experience has taught that, if given the choice, the vast majority of people prefer the 'pristine' look that might be available only a few metres, say, to the east offered by more considerate residents. Amongst other views expressed, a practical suggestion is that the refuse be returned from whence it came, and entirely at the depositor's expense.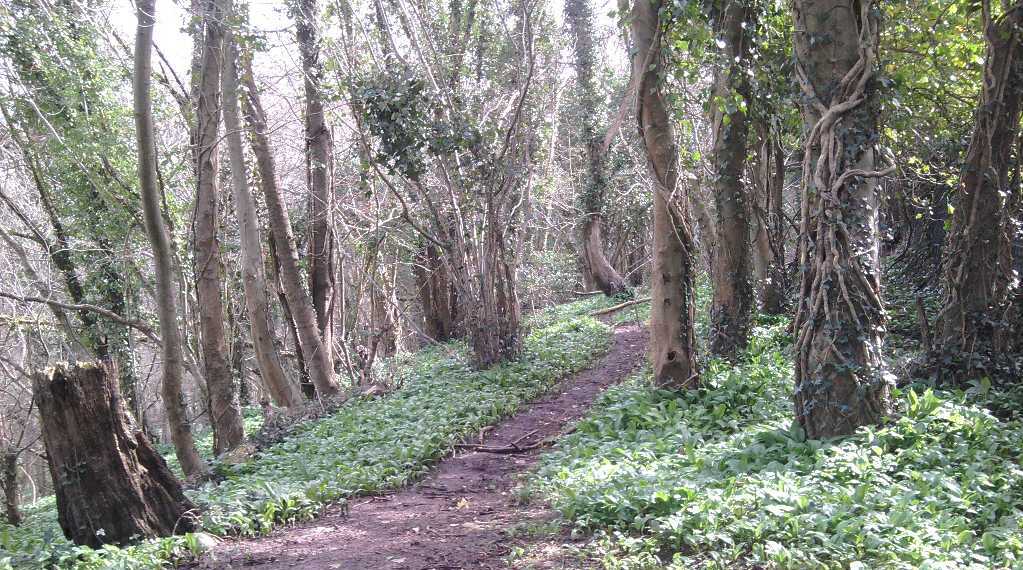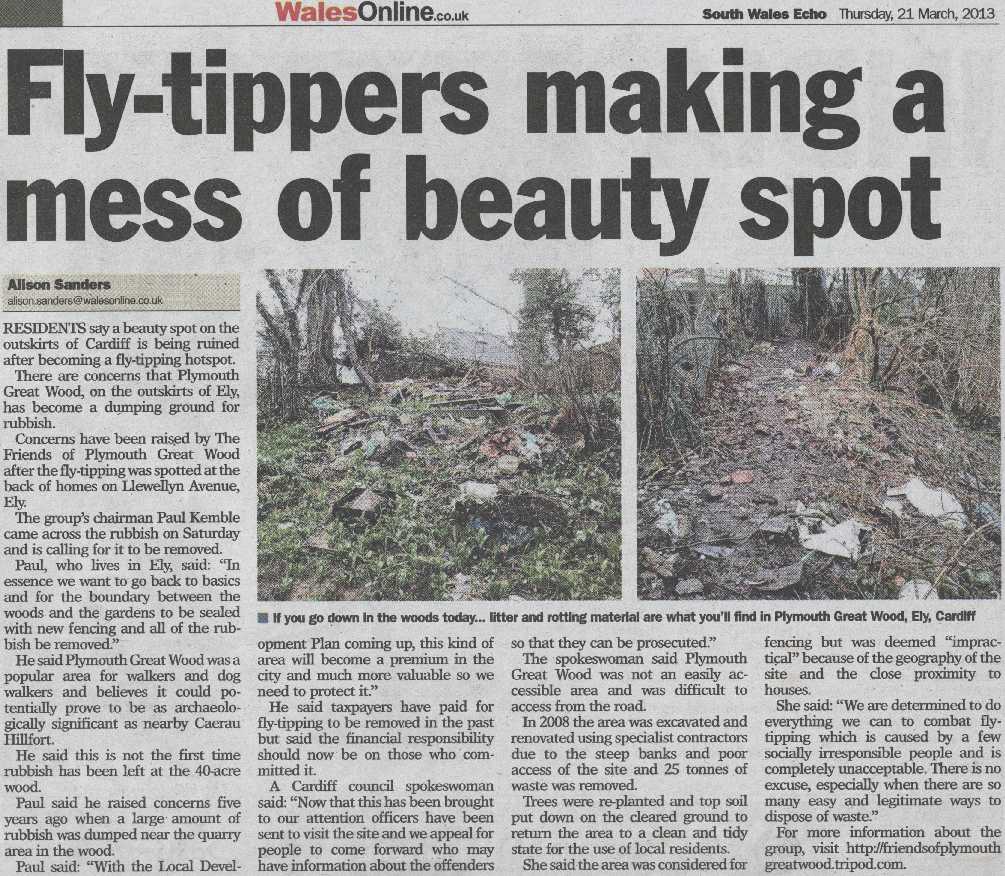 What's On | More pictures
home
Chair: Paul Kemble,
93 Highbury Road,
Cardiff,
CF5 4LS,
UK.